Georgia Hardinge X River Island
As you may know, I am a big fan of collaborations.  Whether the collaborations turn out well is a different story but most of the time, they turn out great and exciting, showcasing fresh new perspectives.
This time round, it's Georgia Hardinge with River Island.  I love Georgia's work for her sculptural aesthetics and ethereal prints, and this collection seems to have maintained the aesthetic even though it's high street. Quite an amazing attempt I must say.
Inspired by the work of surrealist sculptor and painter, H.R. Giger, Georgia Hardinge created a 14 piece collection of clothing and accessories with 2D prints that look beautifully 3D.
Expect a specially made film created by film maker Alex Turvey which will be shown during London Fashion Week's biannual Fash/ On Film Festival; an initiative created by River Island and British Council to give film in the fashion industry a boost.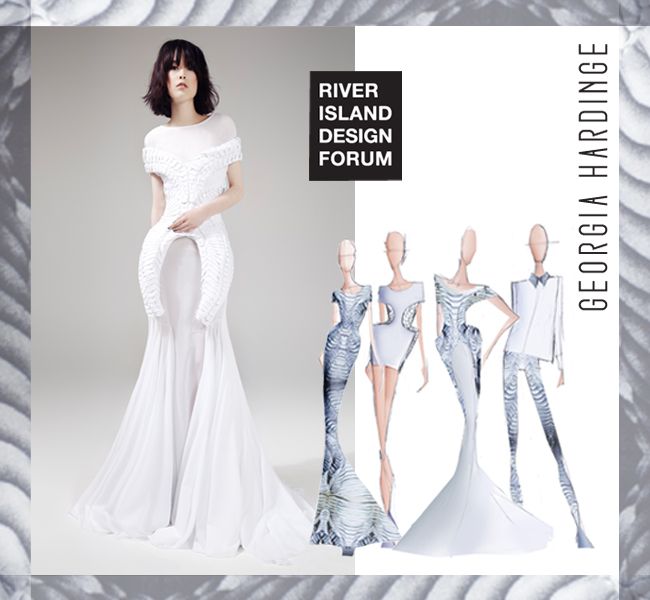 See the teaser of the trailer here. Sensual and mysterious.
Love the statement piece. Can't wait for the rest of the collection!
X Alex
(Images from guardian, river island, Georgia Hardinge fb)